The Church at Stanley Mission
The oldest church west of Manitoba, the church at Stanley Mission is a Saskatchewan Historic Site. The plaque at the site reads:

English River Mission of the Church of England was founded in 1845 by Indian catechist, James Settee.

In 1850 the Reverend Robert Hunt was sent to the area from England. He chose for his church the commanding site known as Amuchewaspimewin, the "shooting up place" and named it Stanley.

Begun shortly after his arrival, Holy Trinity Church was constructed of logs cut locally and whipsawn by the Indians, with hardware and stained glass brought from England via Hudson Bay. It was completed in 1856.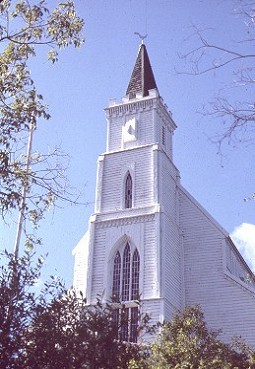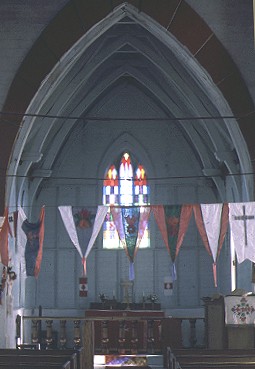 Standing high on one of the very few grassy slopes in the area, the spire of the church is visible immediately after rounding the end of Mountain Lake. The interior of the church, while simple, shows a great deal of work that must have been very difficult to do with primitive hand tools available in the Northern wilderness of 1850.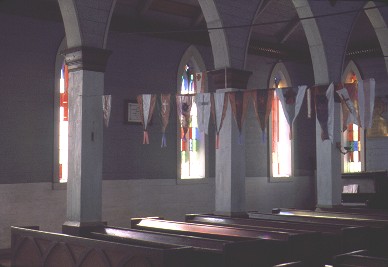 ---
This page © 1998 David Dice all rights reserved